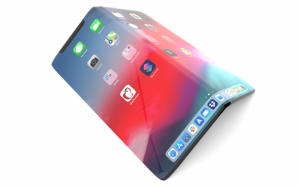 Apple's first folding iPad tablet may come out in 2020, or, as analysts at Swiss financial holding UBS believe, in 2021.
It is noted that users of Apple products are showing more and more serious interest in potential flexible or folding products of the company. This is evidenced by the data of the corresponding survey. In particular, the respondents said they were ready to spend about $ 600 on the purchase of such a device.
Reportedly, Apple continues to work on technology that would make the displays of its smartphones and tablets foldable. UBS predicts Apple's first flexible-screen gadget may go on sale as early as 2021 or even 2020.
Most likely, first the technology will be worked out on the tablet, and then a smartphone with similar capabilities will appear on the shelves. At the moment, the main problem with such devices is the price. Samsung company some time ago presented a flexible smartphone Galaxy Fold, but the excessively high price did not give him a chance to get mass distribution, writes "Gazeta.ru".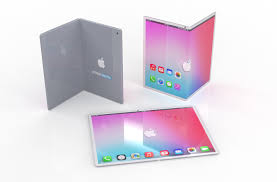 In general, a smartphone with a flexible display would like to have about a third of the users surveyed, primarily in China.
Earlier it became known that Apple in the second quarter of this year retained its first position in the global market for smart watches.
"This suggests that the industry needs to continue to work to reduce costs so that folding mobile devices can be transferred to the product category," quoted News.ru as quoted by analysts.
Recall that in the spring a video appeared that showed the unique characteristics of the new device from Apple. It was just about a folding smartphone. The frames showed that the new iPhone has a flexible screen.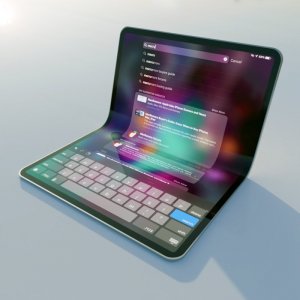 It is reported that the folding concept of the iPhone was developed by graphic designer Antonio De Rosa. iPhone X Fold – this is what the new device is called – has a 4.6-inch external display with a thick border, a 6.6-inch AMOLED screen. When the device is fully open, that screen size becomes 8.3 inches.