Kiev, Ukraine, January 28, 2020 – On the eve of Valentine's Day, Huawei releases the FreeBuds 3 wireless stereo headphones in red. Sales of the updated version in Ukraine will start on February 1.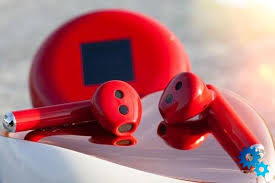 Advanced Kirin A1 Chip
Headphones Free buds 3 are developed on the basis of Huawei's proprietary chip – Kirin A1. It combines digital sound processing with a highly sensitive driver for accurate voice and music playback.
Supporting a dual-channel synchronization system, the chipset provides synchronous data transfer to both channels simultaneously with ultra-low latency. In addition, Kirin A1 allows the headphones to work with the Bluetooth 5.1 and Bluetooth Low Energy 5.1 protocols, which reduces power consumption during wireless data transfer.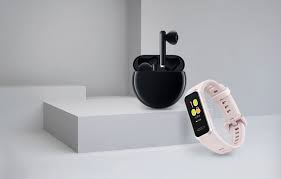 Intelligent Noise Reduction
Huawei Free Buds 3 is the first fully wireless open-type headset that supports active noise reduction technology. Active noise reduction system and advanced audio processing technology accurately recognize extraneous sounds, adapt to real-time noise changes and eliminate them instantly. Active Noise Canceling (ANC) is activated by double-tapping the left earpiece.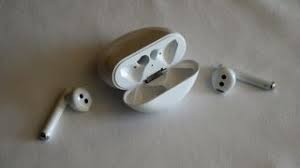 Stylish design
The compact charging case is convenient to hold in the palm of your hand or pocket. Thanks to the ergonomic design, the Free buds 3 ear buds fit snugly into the auricle for surround sound.
Smart charge
The Huawei Free Buds 3 headphone case supports two charging methods: traditional with a USB Type-C cable and wireless. The FreeBuds 3 headphones can play music for up to 4 hours on a single charge and up to 20 hours with periodic recharging from the case.
In addition, Huawei Free Buds 3 headphones support 2W Supercharge fast charging technology. 30 minutes of charging in this mode with a cable allow you to play up to 14 hours of music, and with a wireless charging device – up to 6 hours.
Sales of red Free buds 3 will start on February 1 in all retail chains of Ukraine. The recommended price of Huawei Free Buds 3 headphones in red is UAH 4,999.