Finally, Nvidia's game streaming service officially leaves the beta phase. In addition to a free offer with some restrictions, the "Founders" subscription costs 5.49 euros per month – significantly less than the subscription to Google Stadia Pro.Nvidia GeForce Now starts for 5.49 euros per month.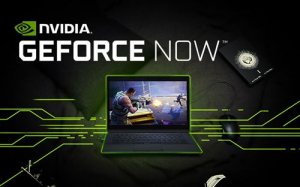 GeForce Now:starts with two subscriptions: a free one, for which a session can last a maximum of one hour, and a paid one, for which you can get higher server priority, ray tracing and a session duration extended to six hours for 5.49 euros per month. This "Founders" subscription is free for three months, but is only available for a limited time – the price is expected to rise later.
Previously,
GeForce Now was only available as a closed beta, today all beta testers are automatically switched to the new, free subscription. While users with a paid subscription can enjoy ray tracing, unlike Google Stadia, Nvidia does not offer 4K resolution or HDR support, even though Google has not exactly covered itself with fame here either. Nvidia GeForce Now starts for 5.49 euros per month.
Nvidia does not specify the performance that each GeForce Now instance receives. Each game starts with graphics settings pre-selected by Nvidia. Although these can be adjusted by the user, the game may no longer run smoothly if the graphics performance of the server cannot keep up with the requirements. After all, a resolution of 1,080p is guaranteed at a smooth 60 frames per second.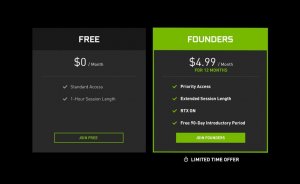 Unlike Stadia, GeForce Now gives you access to your existing game library, regardless of whether you want to play a title on Steam, Origin, Uplay or in Battle.net. Hundreds of games on the respective platforms should be available immediately and without downloading, while more than 1,000 additional titles can be installed on the Nvidia server. 30 tracks can even be played for free via the service.
From the support page you can now download GeForce Now apps for macOS, Android, Windows 7 (or newer) as well as for the Nvidia Shield TV (219 euros on Amazon). An app for Chrome OS is due to follow later this year, while there are no plans to support iPhone and iPad. The official website is not yet online at the time of this news, but more information about the service and the games available can be expected there shortly.