After some smartphone manufacturers such as Oppo recently postponed the launch date for the Find X2, Vivo today confirmed the launch for its midranger Vivo Z6 5G with an appointment on February 29. Vivo also revealed a few details about the Z6 5G's quick charging system.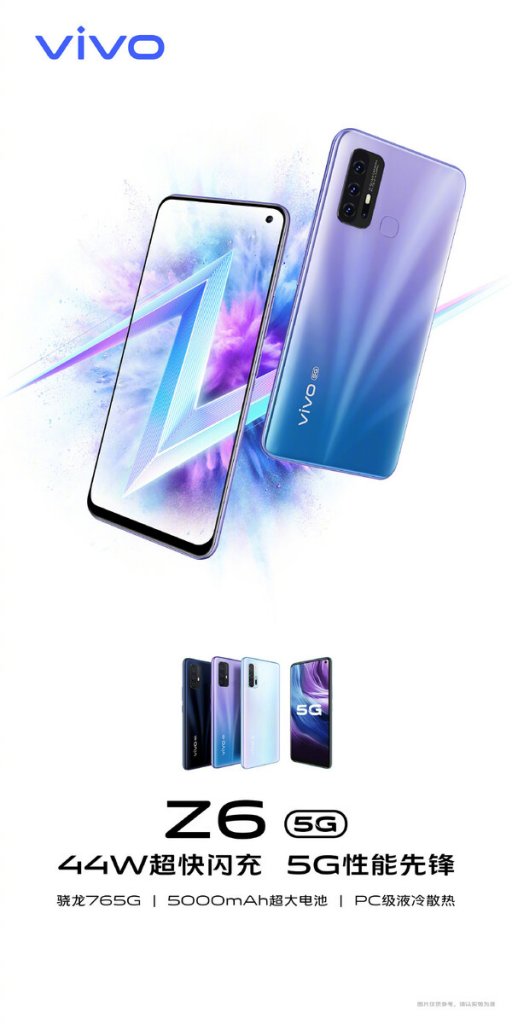 Oppo has postponed the launch of its Find X2 to March 6th. Vivo, on the other hand, confirmed the date for the presentation of the Z6 5G again today. The mid-range smartphone Vivo Z6 will be presented as planned on February 29. Vivo has also released more teasers today that reveal additional details and information about the Midranger's battery system
As is already known, the Vivo Z6 5G is fired by a Qualcomm Snapdragon 765G, which thanks to a special "liquid cooling in PC quality" should keep a cool head even under full load. According to the new information, the powerful 5,000 mAh battery of the Z6 5G specifically supports "Flash Fast Charge" with 44 watts and can be charged to a capacity of 30 percent in 14 minutes when empty.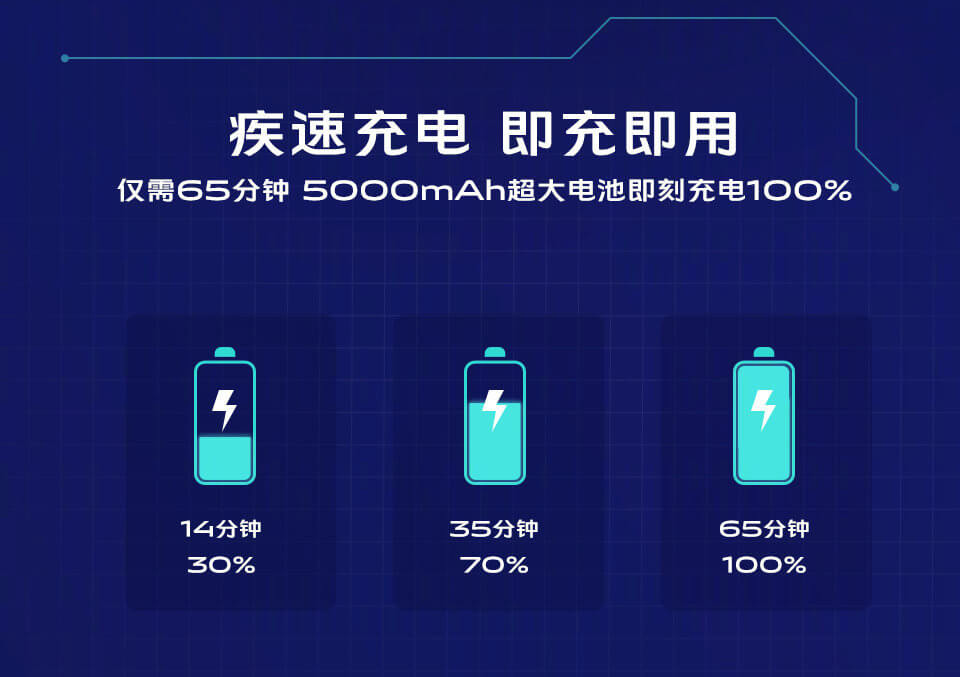 70 percent battery charge is achieved in 35 minutes, in 65 minutes the battery of the Vivo Z6 is fully recharged. The first information on the color variants of the Vivo Z6 is also available: Vivo will launch the Z6 5G in a light shade of blue, black and silver.