Xiaomi Mi 10T series: data sheets and official pictures leaked, Mi 10T Lite 5G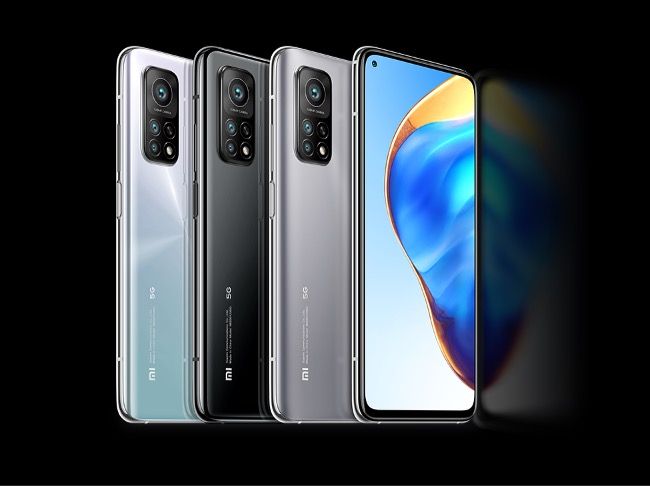 On the last day of September, Xiaomi starts again with the new Mi 10T flagship series, thanks to the data sheets, every imaginable detail is known together with new official render images that show practically every corner of the Mi 10T and Mi 10T Pro. The Mi 10T Lite 5G may have a lower price than previously suspected.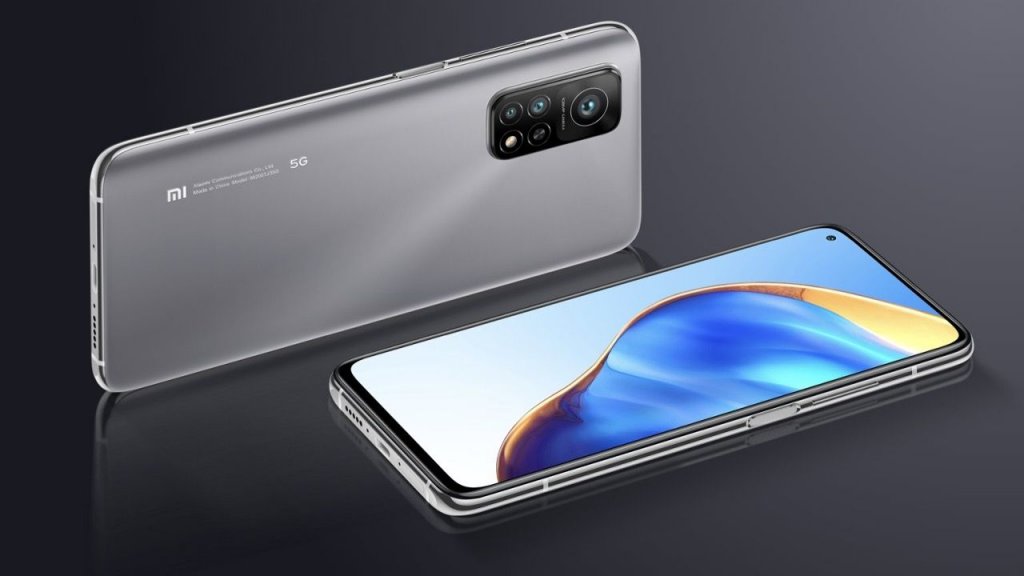 The live stream that Xiaomi is organizing to present its new Mi 10T series of smartphones will start at 2 p.m. in this country on September 30th. If you don't want to wait that long, you have had the opportunity to look at the new Xiaomi flagships for weeks. There was a little bit of ambiguity with regard to the prices, which may start surprisingly low in Europe and should be quite modest from 329 euros for the Lite model or 499 euros for the Mi 10T and 599 euros for the Mi 10T Pro.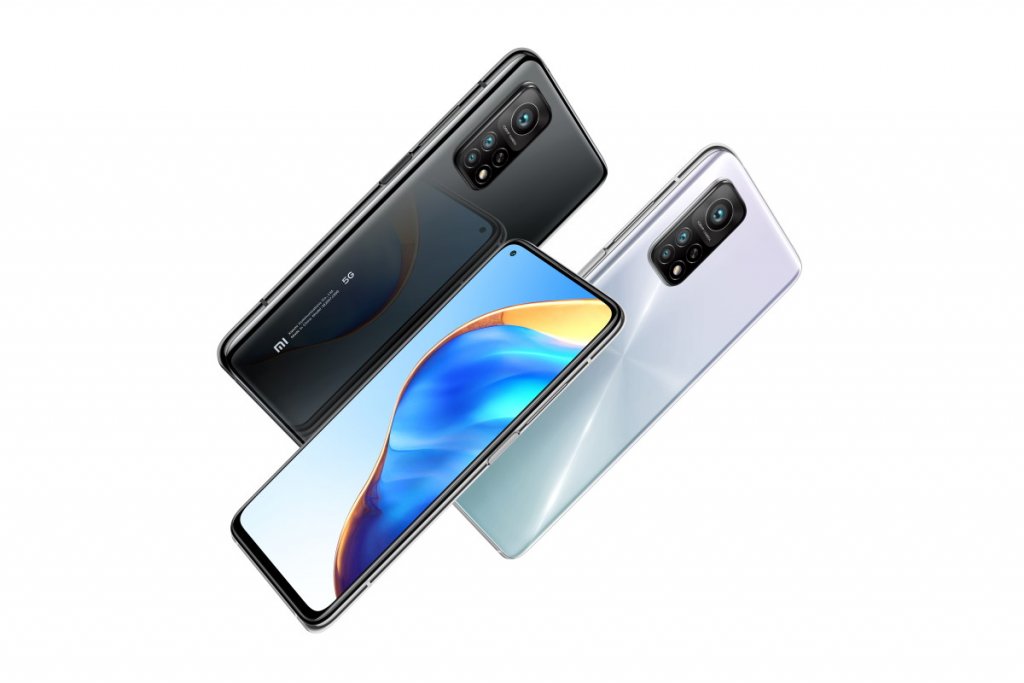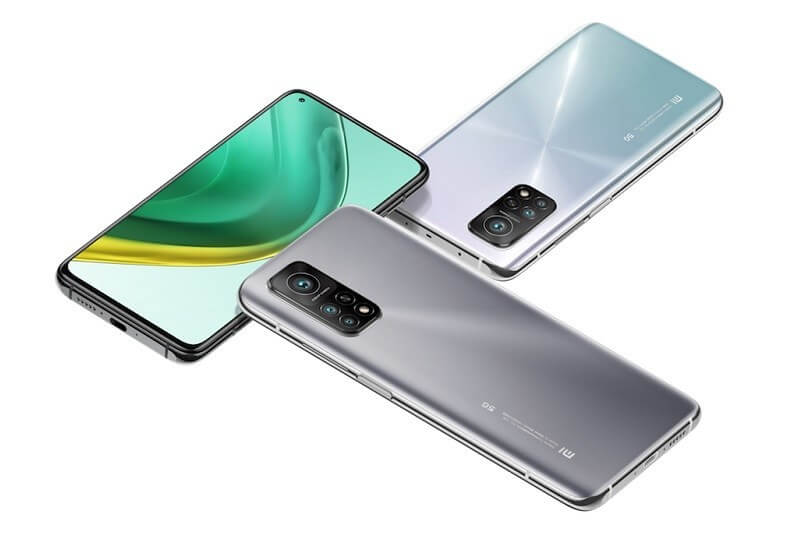 We will find out on Wednesday whether this is true. In any case, all specs have already been leaked and this time in the form of two data sheets. The most important specs were already known, so the primary or even only difference between the Mi 10T and Mi 10T Pro is the camera on the back, which in the case of the Pro model is a 108 megapixel variant, in the case of the regular Mi 10 on the other hand a 64 megapixel variant.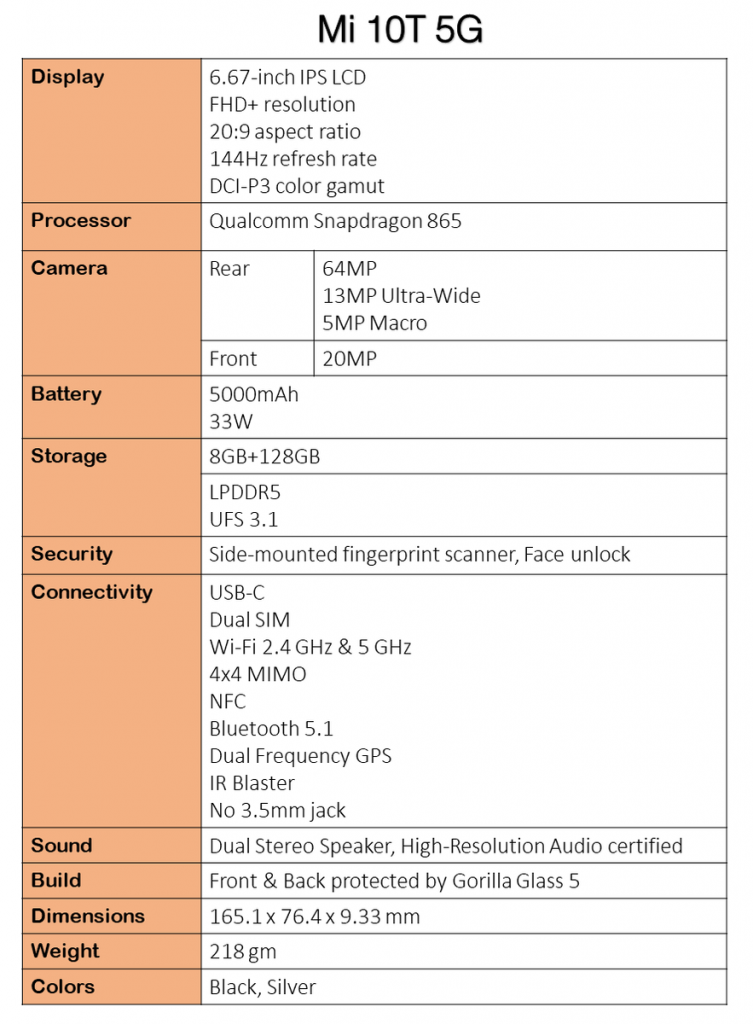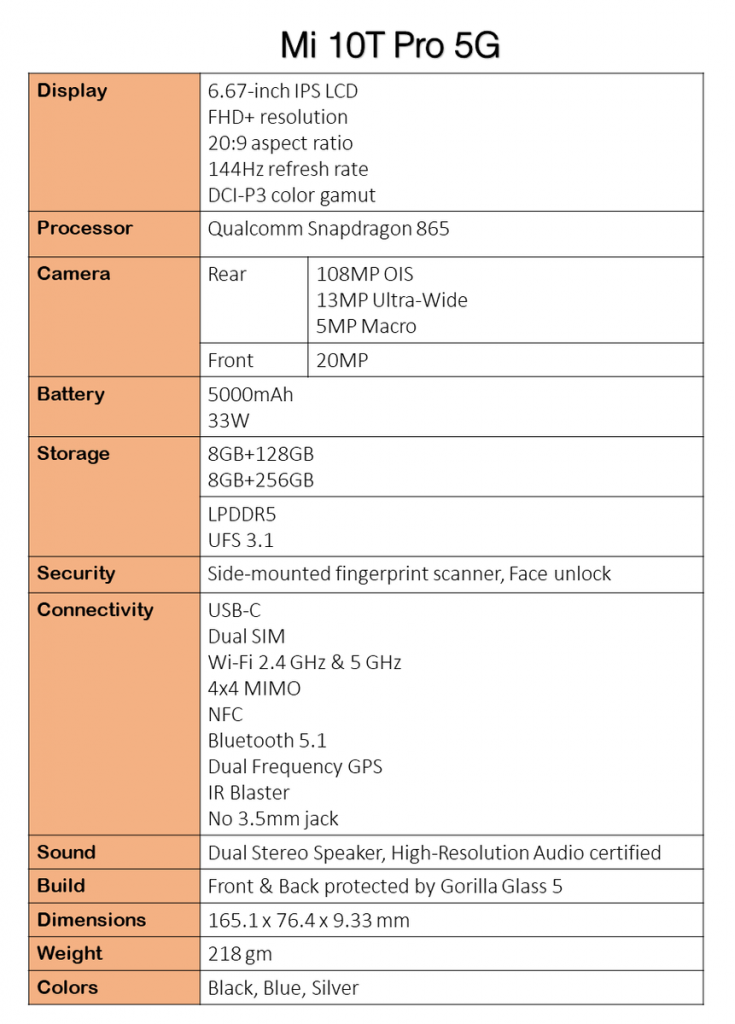 LCD instead of AMOLED
It will be exciting to see whether this difference is worth an extra 100 euros for most users, especially since the current 108 megapixel sensors are by no means undisputed and often do not offer much added value in terms of quality. Both smartphones are real flagships thanks to the Snapdragon 865, but save costs by using an LCD instead of an AMOLED display, which is why the fingerprint sensor is on the side and not directly under the display, as is now the case with most flagships. As a small compensation, for gamers, for example, Xiaomi delivers a 144 Hz-capable panel, perhaps there is also one or the other who prefers LCD in principle.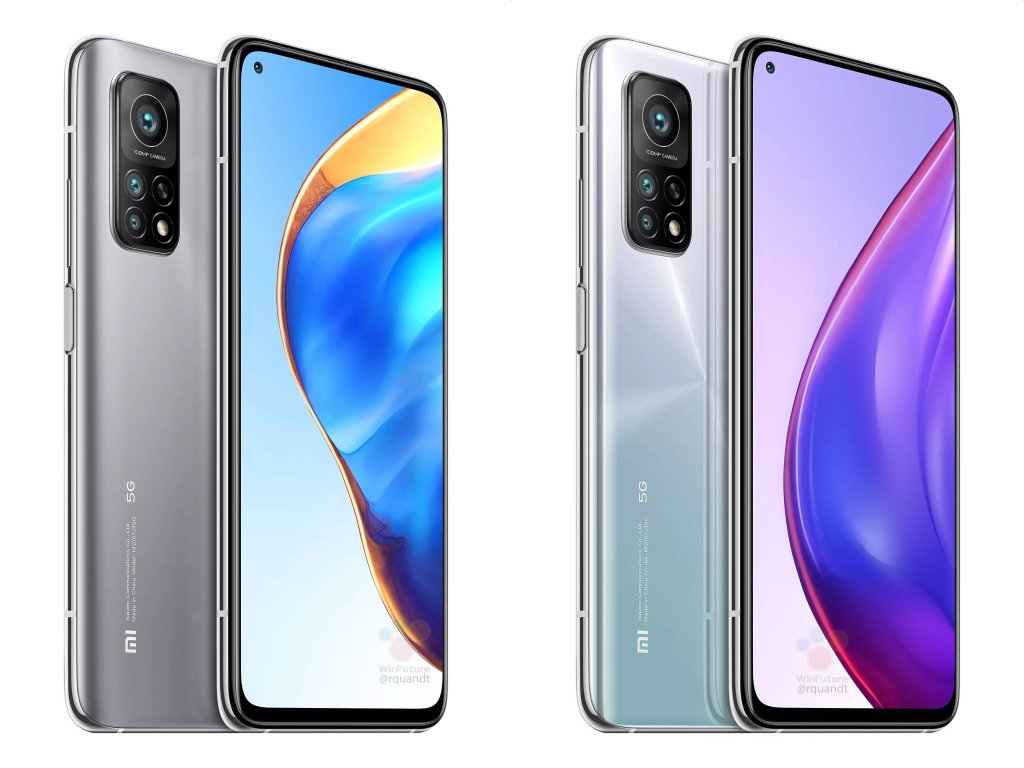 Mi 10T Lite 5G
Little is known about the Mi 10T Lite so far, it was mentioned recently with a euro price of 329 euros, but it could be a bit cheaper. which would make the Mi 10T Lite 5G one of the currently cheapest 5G phones. most likely based on the Snapdragon 690, Snapdragon 765 or possibly even the brand new Snapdragon 750 5G. It should apparently start in the colors gold, gray and blue and be available in variants with 6 GB RAM and 64 GB memory as well as 6 GB RAM and 128 GB memory. Pictures of the Mi 10T Lite have not yet been leaked.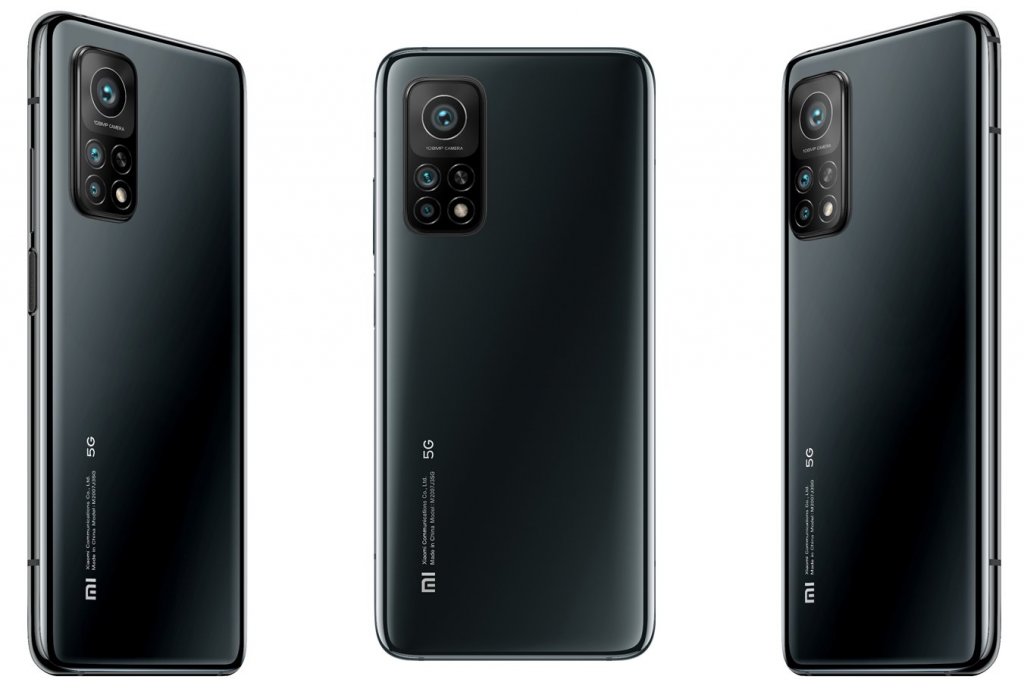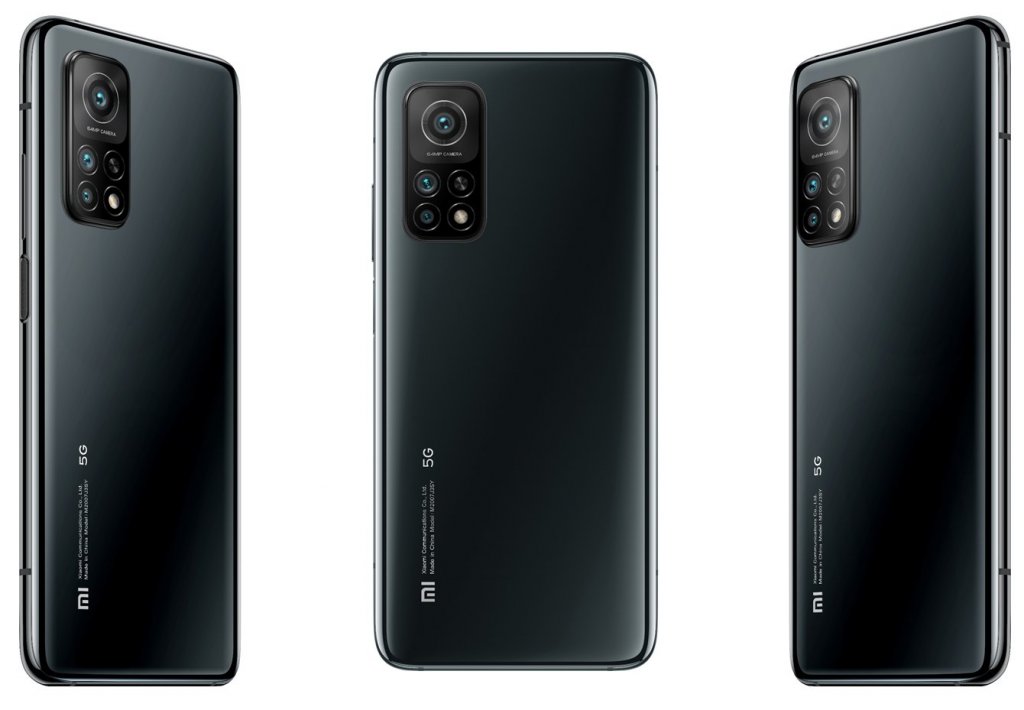 source: Xiaomi