At the "Galaxy UNPACKED 2019" held in New York State on August 7 , two models, the Galaxy Note 10 and the Galaxy Note10 +, were announced as previously reported.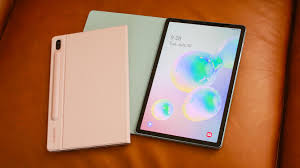 → "Galaxy Note 10 / Note 10 +" announced, 5G model also appeared with extra-fine bezel Check haste with photos
While the content of the announcement was mainly two Note series, it was just announced on July 31, and introduced again "Galaxy Tab S6" which adopts the same S pen. Originally, a new product appeared in the smart watch that had been released as a set with the large-screen Note series. The "Galaxy Watch Active 2" with a touch sensor on the bezel was unveiled.
The Galaxy Book S with Qualcomm's Snapdragon 8cx as a product using mobile technology was also announced. Here, I would like to check out new mobile-related products other than the Galaxy Note along with photos of the actual machine.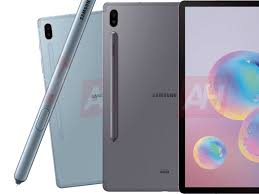 Samsung Electronics has re-launched the Galaxy Tab S6, which was just announced on July 31. The characteristic point is that, like the Galaxy Note series, it supports the S pen. It has many features in common, and also supports the gesture operations adopted by Galaxy Note 10 and 10+. The "Samsung Notes" app can recognize handwritten characters and convert them to text data with a single touch.
The method of mounting the S pen makes Apple's "iPad Pro" more intuitive. The iPad Pro can hold the Apple Pencil with a magnet on the side, but the Galaxy Tab S6 has a dent on the back, a mechanism to store the S pen here. The fact that it can be fixed with a magnet is a common feature with the iPad Pro. The S pen can be paired and charged by attaching it to the main unit.
There are metal contacts on the side, so you can attach an accessory keyboard case. Unfortunately, we could not find the keyboard case at the exhibition hall and could not confirm the usability, but looking at the settings of the main unit, it was designed to automatically start up DeX mode when installed.
DeX is one of the functions included in the Galaxy S series and Note series. When connected to an external display, DeX can use a multi-window UI (user interface). However, on tablets, it is possible to activate DeX mode without having to connect to an external display, taking advantage of the screen size. This is the same for Galaxy Tab S6. The UI switching is smooth and looks like a compact PC.
High-end tablets using Android have fewer variations, but Galaxy Tab S6 has more specs. The processor uses "Snapdragon 855", and the memory (RAM) is 6 GB / 8 GB. The camera on the back is a dual camera. Pricing starts at $ 649 and will be available August 23.