Apple's app ecosystem gets a significant upgrade in March: Thanks to a "Universal Purchase",Apple: Buy the app once, use it on iPad, Mac, iPhone & Apple TV. it will be possible to buy an app once and use it on all Apple devices – this even applies to in-app purchases.
Apple has been working with Catalyst for several years to build a bridge between macOS and iOS software. According to a recently published update, the group will soon go one step further: With a "Universal Purchase", customers can buy a program once and use it on all platforms.iPhone & Apple TV And that even applies to in-app purchases and tvOS apps. The available app categories in the respective stores are standardized.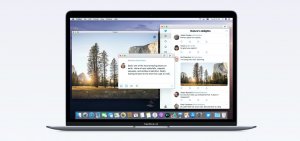 Apple has offered universal apps in the past, but so far the Mac was strictly separated from all iOS-based platforms. Of course, developers still have the option of selling the apps separately and asking users for money on any platform on which they want to use the program. However, this was rarely the case with iOS, so that you could save yourself some money in the future if you have both platforms.
The feature is also likely to be an incentive for developers to finally program more Catalyst apps. Catalyst has made it possible since macOS Catalina to develop apps on the iPad and Mac with the same code base, so that both platforms can be supported with as little effort as possible.
So far this has not been as well received by developers as the Cupertino group would have liked. This latest move could finally make Catalyst apps significantly more popular with developers and consumers alike.