The Galaxy S11 and S11 + continue to unfold. Several months before their launch, the leaker Onleaks has lifted the veil on the complete design of the smartphone. We discover the Infinity-O screen hole Galaxy Note 10 and a camera composed of many sensors. In the process, a leak came to confirm the date of presentation of the range and part of the technical sheet.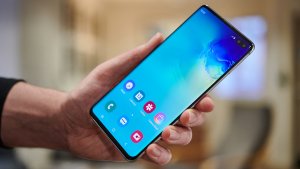 True to its habits, Onleaks has put online several renderings of the Galaxy S11 based on the drawings of fabrications. The design of the smartphone coincides with the information disclosed by the previous leaks. As expected, the holed screen is back. This time, the punch in the AMOLED slab, intended to house the front camera, is placed in the center as on the Note 10.
The borders of the screen have further refined compared to previous Samsung flagship, including the S10. According to Onleaks, the standard Galaxy S11's screen measures between 6.3 inches and 6.7 inches. Evan Blass, another leaker, tables on a 6.7-inch screen for the Galaxy S11.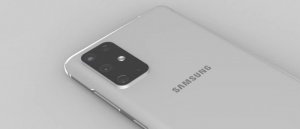 On the back, we discover a camera consisting of 5 different modules arranged in a rectangular shape. Onleaks speaks of a "new L-shaped camera system". There are 3 photo sensors, a ToF sensor for detecting depth of field and a last module whose usefulness is still a mystery. Is it the famous infrared spectrometer appeared in a patent filed by Samsung?
A 6.9 inch screen for the S11 +
A few days after the rendering of the S11 standard, OnLeaks has put online in partnership with the site Cashkaro the first renditions of the S11 +. We discover a huge AMOLED screen of 6.9 inches (definition HD Quad) with a punch. The smartphone is deadlocked and on the dual front sensor of the S10 + and must be content with a single camera selfie. On the back, Samsung has placed a total of 5 photo sensors in a rectangle shape, including a 108 MP sensor.
Read also: here is the design of the Galaxy S11e
Official presentation on February 11, 2020
In parallel, the Greek site MatrixLife has lifted the veil on a part of the technical sheet of samsung Galaxy S11 and S11 +. The source confirms the presence of a 120 Hz display on both models. The Galaxy S11e, however, should be content with a 60 Hz screen. On the photo side, MatrixLife evokes a main photo sensor of 108 MP and telephoto of 48 Mpx with 10x zoom lossless and 100x hybrid zoom.
According to the media, Samsung would finally present the Galaxy S11 on February 11, 2020. A previous leak was based on a conference February 18, 2020. Anyway, we can expect that the presentation takes place to the middle of the month of February. We tell you more as soon as possible.