The label, previously known as the iQoo gaming brand from the manufacturer Vivo, will shortly introduce the new flagship smartphone iQoo 3. A first live photo is to show the front of the soon to be launched iQoo 3 premium cellphone from Vivo. Clear to see: Vivo has given the iQoo a punch-hole front camera.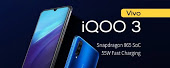 The Chinese smartphone manufacturers and their brands are also not prevented by the corona virus from launching new mobile phones onto the market almost every month.Vivo iQoo 3 shows punch-hole selfie cam in the photo. Today Xiaomi introduced the Poco X2 aka Redmi K30 for India with Poco, Vivo is supposed to open a new chapter for the smartphone label with the iQoo 3 shortly.We won't need to wait much longer for more news about this Vivo iQOO 3 5G. After all, with 3C and we're looking forward to an imminent announcement in China.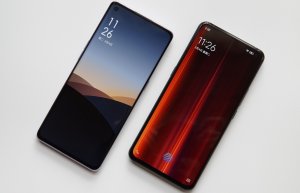 As we have already reported, Vivo wants to follow the example of Xiaomi and Oppo and not only reposition its iQoo brand for the Indian market, but also independently. The first flagship in India is the iQoo 3 as a premium mobile phone. Not much is known about the iQoo 3 yet.Vivo iQoo 3 shows punch-hole selfie cam in the photo.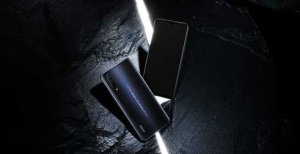 As can be seen in the leaked photo, the iQoo 3 has a punch hole for the selfie camera in the upper right corner of the display. The vivo iQoo 3 is shown next to another smartphone, which is said to be the Oppo Find X2, which carries the punch-hole camera on the left. The tipster on Weibo only speaks vaguely of "two smartphones that have not yet been officially announced".