Boot faster and program starts faster: As a screenshot of the bootload of a leaked Pixel 4a proves, Google no longer relies on the slow eMMC memory installed in the Pixel 3a in 2020, but on the much faster UFS standard.

For the Pixel 3a from 2019, Google still used the comparatively lame eMMC 5.1 memory, the Pixel 4a in 2020, on the other hand, changes to UFS 2.1, as a screenshot of the boot loader, which was sent to us by the XDA Developers Forum, proves (see below). At least in the leaked copy of the latest Google Phone, which has already shown itself in the form of some pictures, leaked poster subjects and even in the hands-on video, there is a 64 GB SKHynix module that supports the UFS 2.1 -Uses standard.
Comparable modules have approximately 500 MB / s sequential read rates in Androbench, the Pixel 3a, however, was around 300 MB / s, whereby the differences in the file system also have to be taken into account, and the Pixel 4a thus potentially further increases in performance can. In times when current flagships already rely on UFS 3.0 storage, there will apparently be a lot of midrangers in 2020 that at least match the previous year's level from the high end, for example in terms of program starts or the duration of the boot process.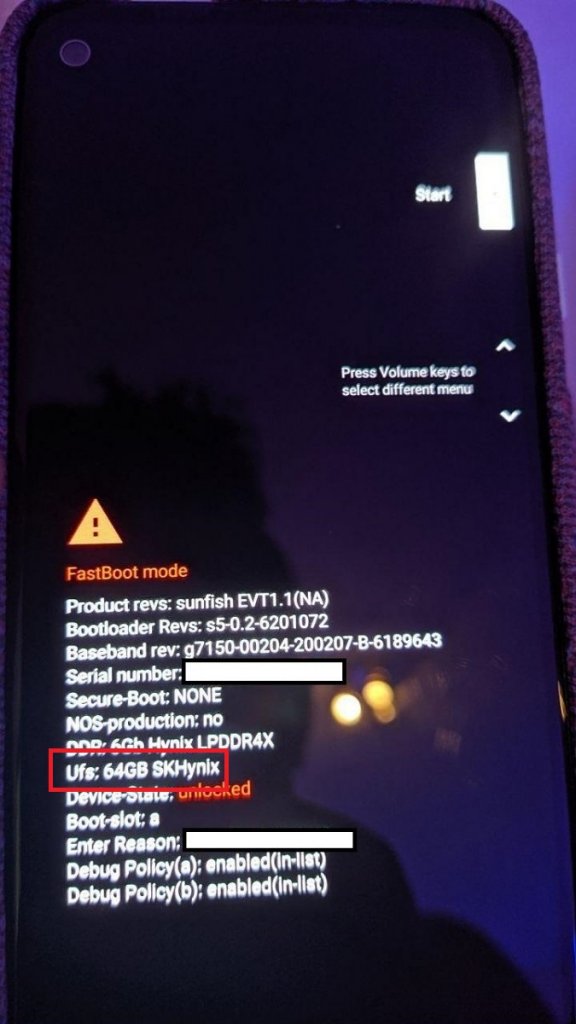 source:
via:
https://www.xda-developers.com/google-pixel-4a-64gb-ufs-2-1-storage/