LG Wing is looking for partners: Expensive dual display phone with gimbal camera looking for users who are keen to experiment A completely new form factor, a stabilized camera with gimbal function, a lot of mechanics and motor skills and of course the promise of significantly higher mobile productivity thanks to dual display rotation is offered. We are looking for users who are keen to experiment and who are not deterred by the high price and potential restrictions. Get in touch now!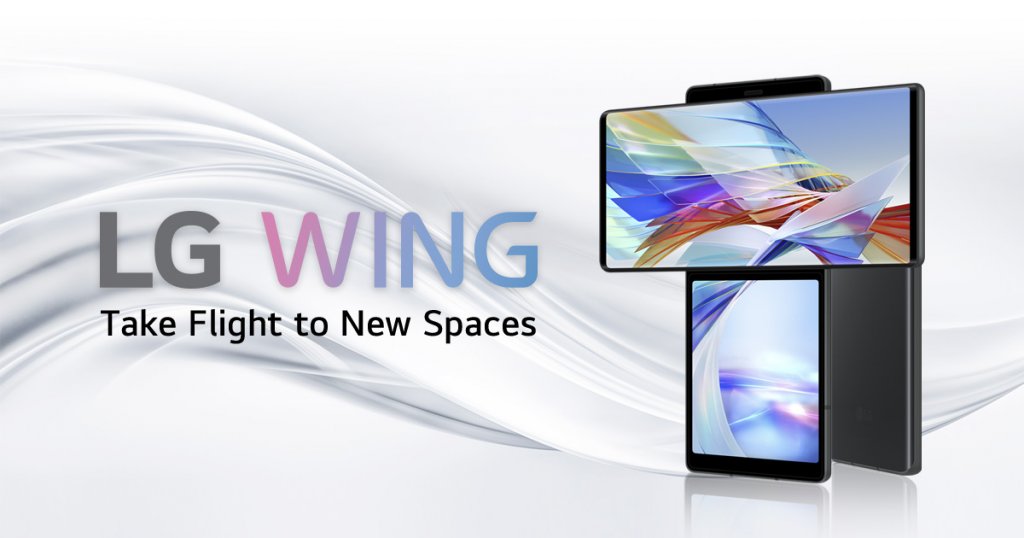 The LG Wing is something completely new in the smartphone sector! Already leaked many times in the last few weeks, a few questions remained unanswered, which we can now clarify since the winged dual-display smartphone has been officially launched. The developer side of LG already outlined the possible application possibilities and application scenarios hours ago and described how you actually have two possibilities to do better multitasking with the LG Wing and thus become more productive.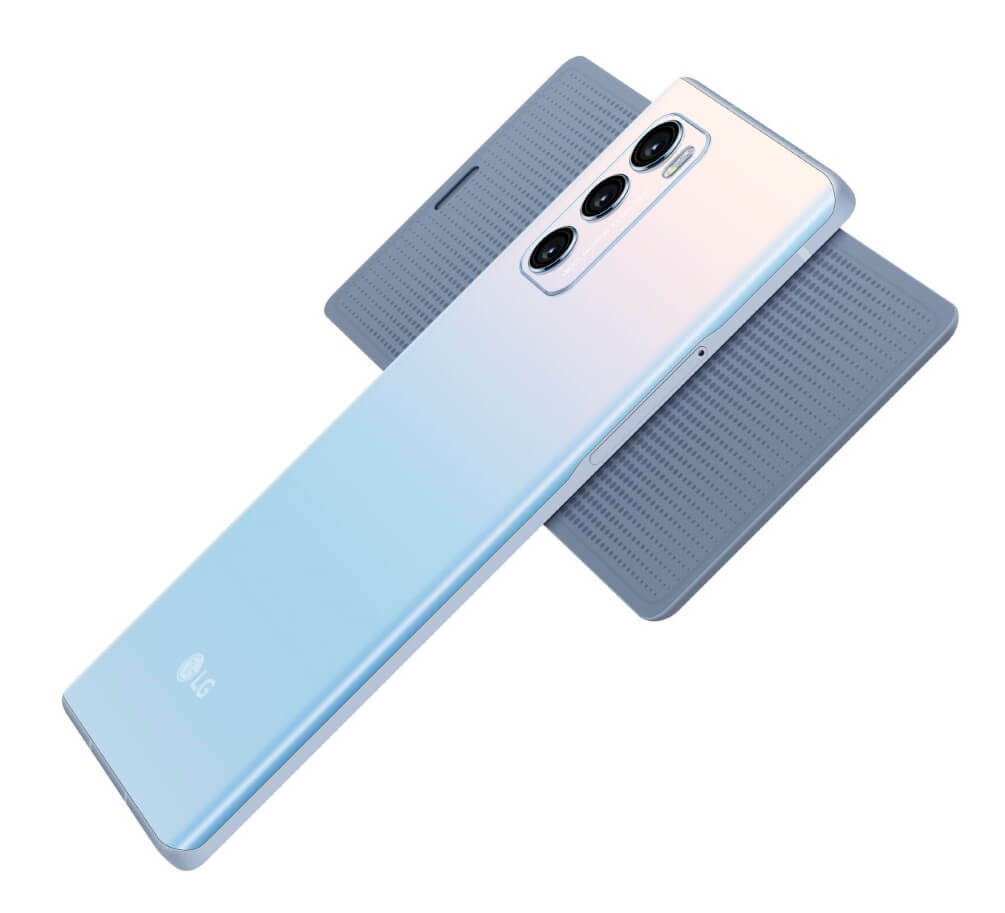 On the one hand, there are of course freely configurable app groups, such as chat and video apps, which start separately on the two displays. Alternatively, there are "winged apps", so-called "wing apps", which have been adapted accordingly by the developer and can, for example, move control elements to the second display, something that is already possible with YouTube. Everyone has to answer for themselves whether the whole thing is worth the non-binding retail price of 1,099 euros, especially since there are some limitations to mention despite the exciting features, such as the gimbal cam.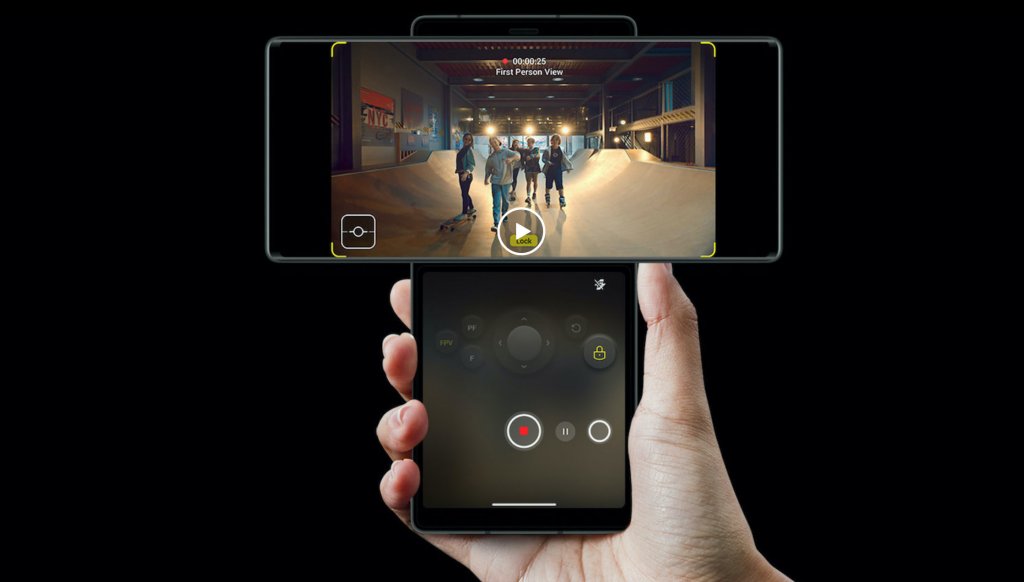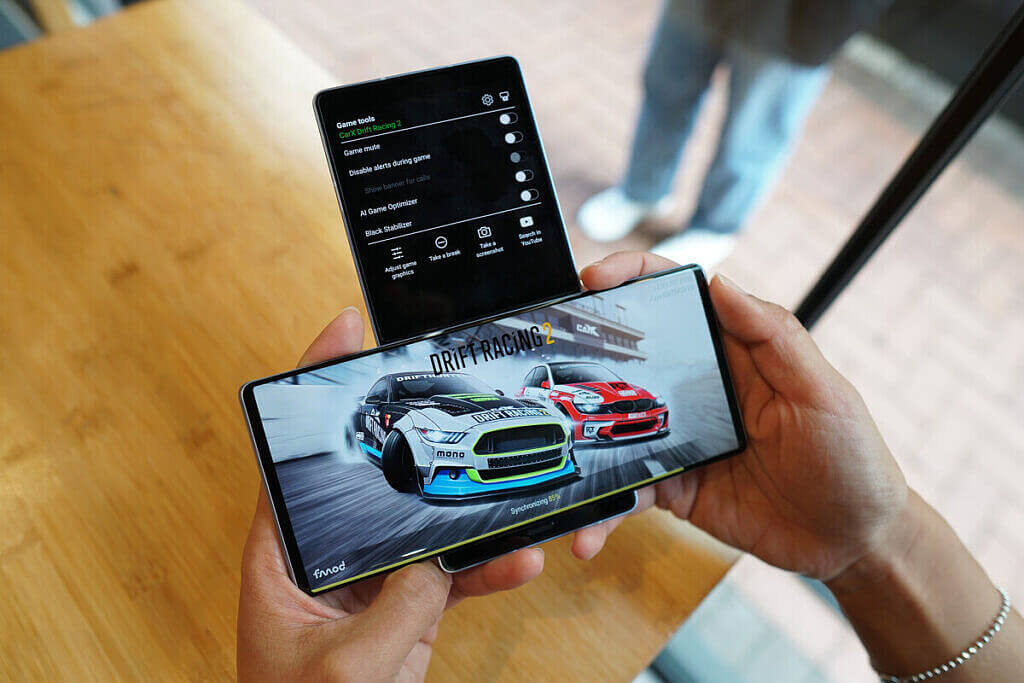 The 10.9 mm thick and 169.5 x 74.5 mm large LG Wing in the colors Aurora Gray or Illusion Sky does not contain a Snapdragon 865 that is appropriate for the price, but the premium mid range SoC Snapdragon 765. It offers 5G -Support and should be fast enough for most users – but flagship looks a little different. The second restriction is that the chassis should be quite shockproof according to MIL-STD 810G, but only water-repellent and not waterproof.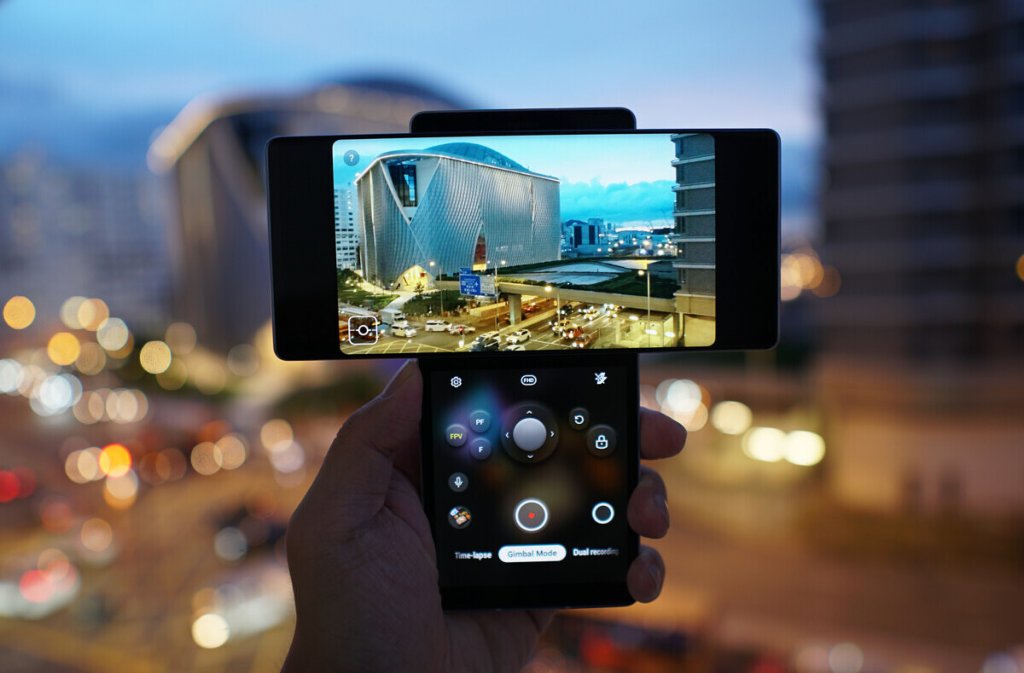 This is not only thanks to the 6.8-inch P-OLED with a resolution of 2,460 x 1,080 pixels, which can be rotated by 90 degrees, and the 3.9-inch G-OLED with a resolution of 1,240 x 1,080 pixels in 1: 1.15 Format, but also the motorized pop-up selfie cam with 32 megapixel sensor and F / 1.9 aperture, which can be extended from the top. After all, neither a notch nor a display hole disturb the huge main display in 20.5: 9 format, the fingerprint sensor is also integrated there.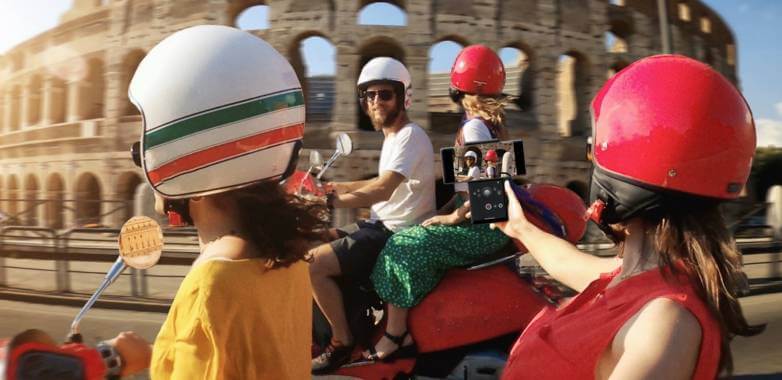 Gimbal cam and second ultra wide angle camera but no telephoto:
On the back, the LG Wing presents itself almost like a real Oppo Reno4 in the Chinese version and exposes a triple cam consisting of a 64 megapixel main sensor with F / 1.9 aperture, 13 megapixel ultra wide-angle camera with F / 1.9 aperture and 117 degrees FOV and – no, not from telephoto optics – but from a special 12 megapixel gimbal motion camera with F / 2.2 aperture and 120 degrees FOV. That is surprising, for example, both ultra-wide-angle and gimbal motion cameras offer a very similar field of view, but the latter is optimized for video recordings and is supposed to integrate a kind of gimbal.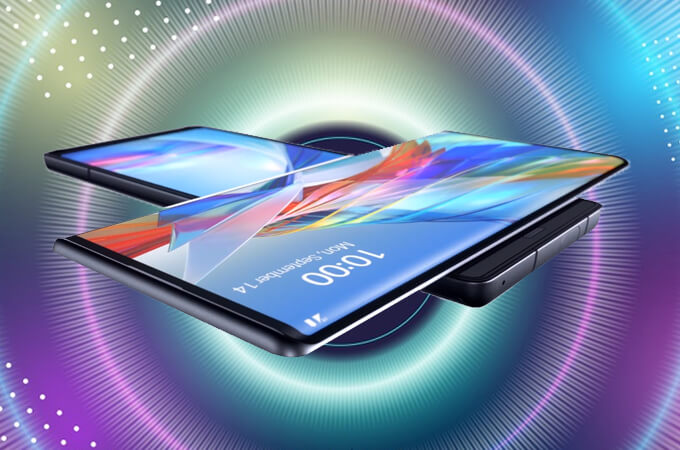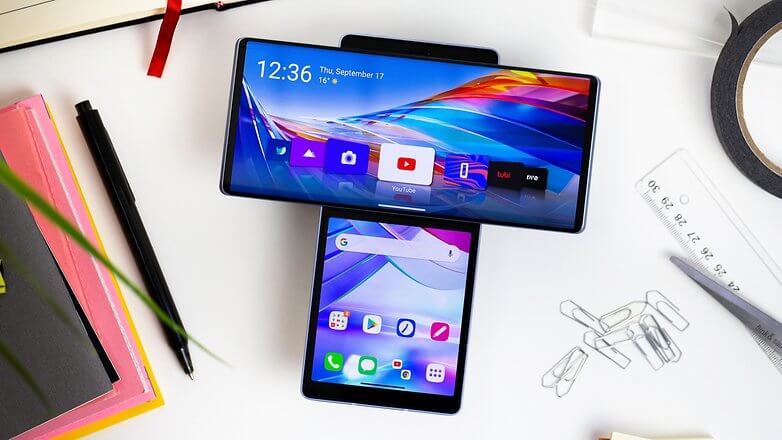 This means that better stabilized, action-cam-like recordings will be possible, which should also allow different perspectives in the control, i.e. the optics can obviously be moved within limits by motor in all four directions, there is a special gimbal in the camera app -Mode with directional pad. We ask ourselves, of course, why LG has not just given this technology to the other ultra-wide-angle optics or uses the gimbal cam for ultra-wide-angle photos. With a 1,100 euro smartphone, one might have expected a telephoto look instead.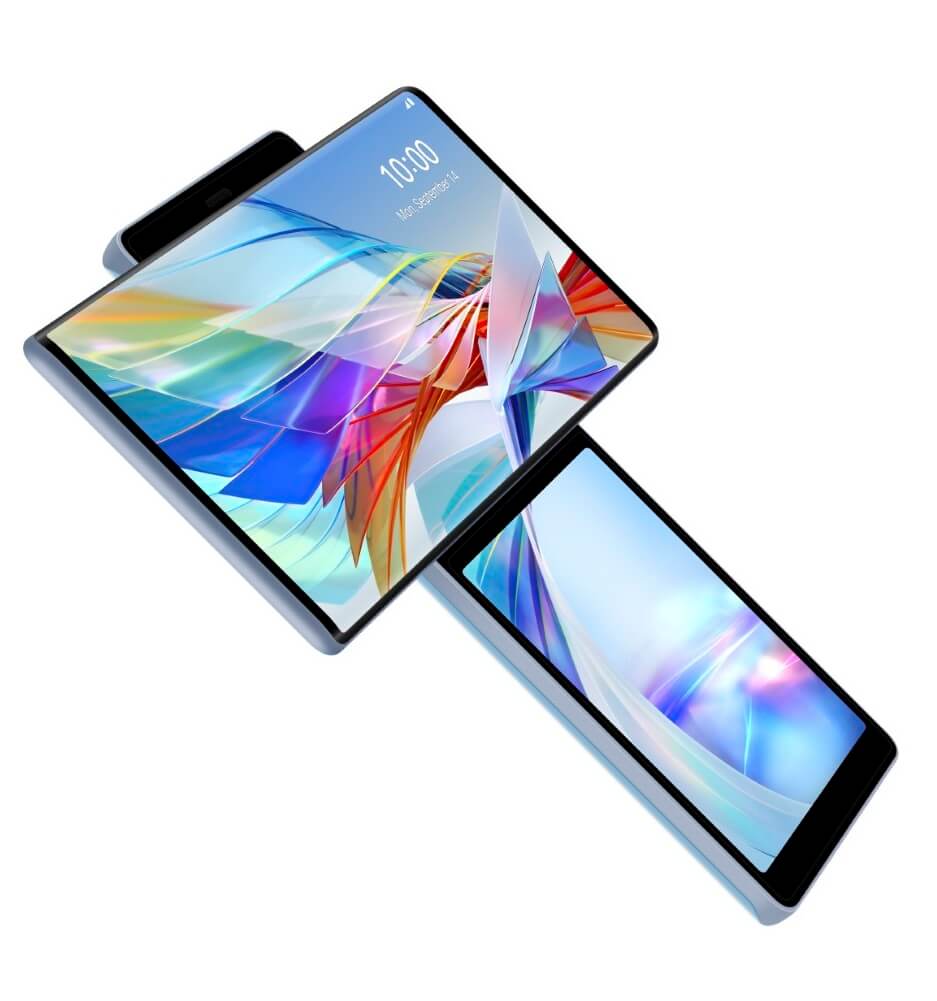 The 262 gram dual-display cell phone starts in this country only in a version with 8 GB RAM and 128 GB expandable memory, the battery has a capacity of 4,000 mAh and can at least Quick Charge 4.0+ -compatible with 25 watts and wirelessly with up to 12 watts become. Similar to other LG phones, the LG Creators Kit pre-installed on Android 10 also offers 4K @ 60fps recordings, ASMR audio recordings, voice bokeh, time-lapse and an AI night mode. NFC is on board, but a headphone jack is not mentioned. The LG Wing starts in Germany in November, below is an unboxing video from Unbox Therapy.
Update 09/18/2020 clarification:
The type of introduction and the title in the form of a partner advertisement were apparently interpreted by some readers as meaning that LG is looking for testers for the LG Wing. This is not the case. As an author, I decided to use this style out of the freedom to write, in order to add a little variety to the monotony of product announcements in view of the unusually new form factor. LG is (unfortunately) not looking for testers for the LG Wing.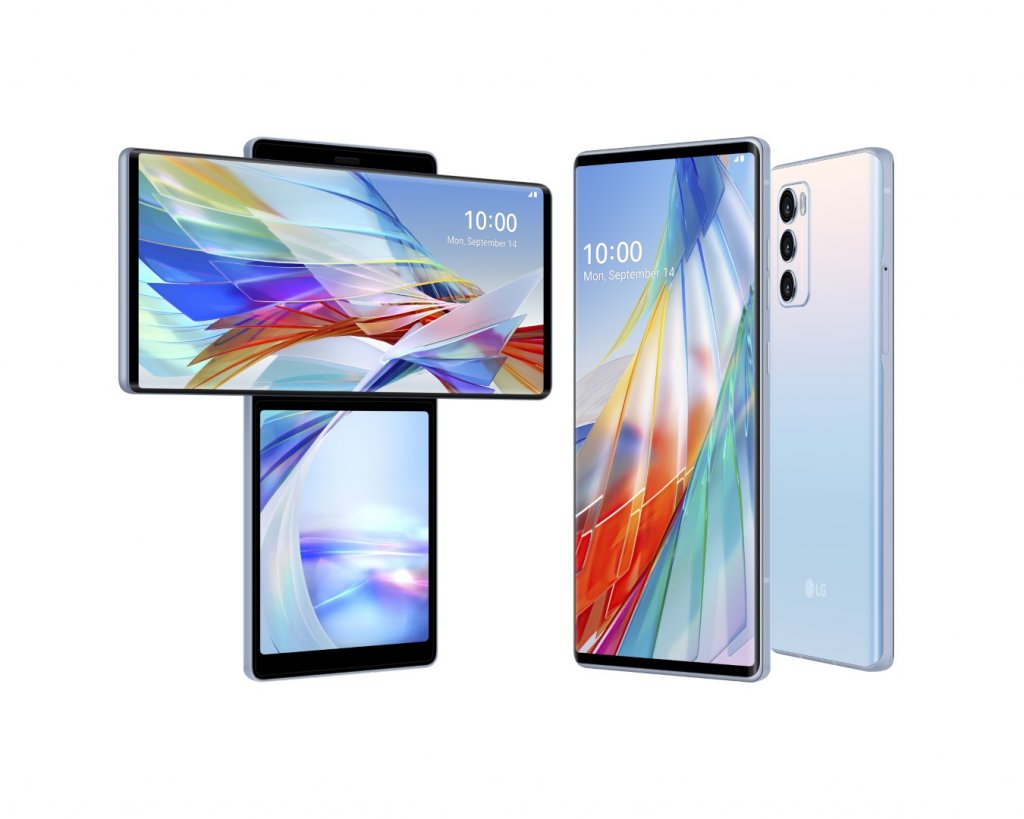 Source: LG press release