Xiaomi officially released the Redmi K30 series in worldwide , including Redmi K30 and Redmi K30 5G phones! I believe that Redmi has a certain understanding of the phone, because the official announced a lot of configuration information of the phone before the release, of course, if you do n't know it, just watch it with Xiaobian.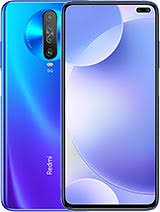 Redmi K30 5G is the first smartphone equipped with a Snapdragon 765G SoC processor, and it is also the first Redmi-owned mobile phone to support 5G networks! The phone then has four memory space versions-6GB / 64GB, 6GB / 128GB, 8GB / 128GB, and 8GB / 256GB. In addition, the phone runs MIUI 11 based on Android 10.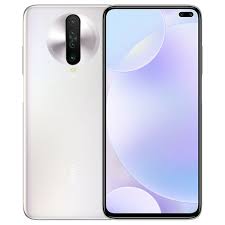 K30 5G uses a 6.67-inch LCD screen on the front, a dual-hole screen design, a resolution of 2400x1080px and a refresh rate of 120Hz. The dual-perforation in the upper right corner of the screen is equipped with a 20MP selfie camera and a 2MP depth camera. On the back part, the phone is equipped with four rear cameras, vertically centered + bright eye design, and the camera includes a 64MP main camera (Sony IMX686), 8MP ultra-wide (120 degree FOV), 5MP macro and 2MP depth lens. It is worth mentioning that the Redmi K30 5G is the first smartphone equipped with a 64MP Sony IMX686 sensor.
In addition, the Redmi  has a built-in 4,500 mAh battery and supports 30W fast charging. As for other aspects, the phone is equipped with a liquid-cooled copper tube, equipped with a side power button for fingerprint unlocking, dual-frequency GPS and Bluetooth 5.1, etc., and offers four color options-blue, red, purple and white.
Redmi K30 and K30 5G have the same design, but there are some differences in the configuration of the two. Redmi K30 is equipped with Snapdragon 730G SoC and does not support 5G. Then, the pixels of the macro lens on the back are reduced to 2MP and support 27W fast charge. In addition, the K30 has no dual-frequency GPS, but comes with Bluetooth 5.0, and is available in three colors-blue, red and purple.
Redmi K30 5G will be available in China in January 2020, but Redmi K30 will start selling on December 12, and the price is as follows:
Redmi K30
6GB / 64GB-1,599 RMB (about RM946)
6GB / 128GB-1,699 RMB (about RM1005)
8GB / 128GB-1,899 RMB (about RM1123)
8GB / 256GB-2,199 RMB (about RM1300)
Redmi K30 5G
6GB / 64GB-1,999 RMB (about RM1182)
6GB / 128GB-2,299 RMB (about RM1360)
8GB / 128GB-2,599 RMB (about RM1537)
8GB / 256GB-2,899 RMB (about RM1715)