ZTE today launched the Axon 10s Pro, its new 5G flagship. The device comes with up to 12 GB RAM and the current Snapdragon 865.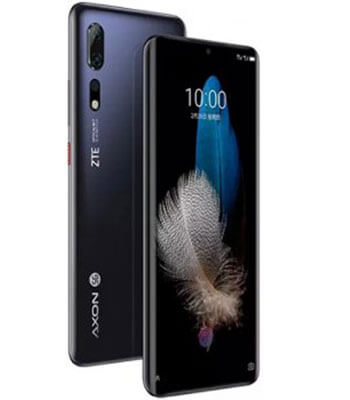 Chinese manufacturer ZTE today launched ZTE Axon 10s Pro is Snapdragon 865 with 12 GB RAM and 5G support, its new flagship smartphone. This is a device with a 6.47-inch display that is delivered with a Full HD resolution, whereby the fingerprint scanner is also hidden under the AMOLED panel. The 20 MP selfie camera can be found here in a waterdrop notch, which means that the manufacturer does not follow the trend towards hole cutting. A triple camera setup is used on the back, which is relatively well and balanced with a 48 MP main camera, an 8 MP telesensor and a 20 MP wide-angle camera.
Inside, the ZTE Axon 10s Pro is Snapdragon 865 with 12 GB RAM and 5G support installs the current Snapdragon 865 as processor, which is optionally supported by 6/12 GB LPPDR5-RAM and 128/256 GB internal UFS 3.0 memory. Thanks to the modern SoC, 5G support is also on board. The battery is adequately large at 4000mAH, since the most economical hardware is not used here either, and the new 5G mobile radio standard in particular can increase power consumption again. Quick Charge 3+ is also on board.
There is currently no information about the price and availability of the ZTE Axon 10s Pro. However, should the device, like its predecessor, classify under the equivalent of 500 euros, the smartphone with its specifications could be very competitive in its segment.